This Giveaway Has Ended
Thanks to everyone who participated. If you missed out this time, don't worry.
You can get notified of future promotions by following XJTAG on LinkedIn or subscribing to the newsletter using the form below.
Get occasional email notifications
new ebooks & video tutorials
free workshops and events in your area
news and special offers from XJTAG
Take a Free XJTAG Trial with a Free Board Setup
Provide one of your own boards (under NDA, of course) and XJTAG will set up the first test project for your design.
You will be able to test-drive the full suite of XJTAG test development software & hardware with full capabilities.
No purchase necessary. At the end of your 30-day trial you can keep the XJTAG hardware and an XJAnalyser licence.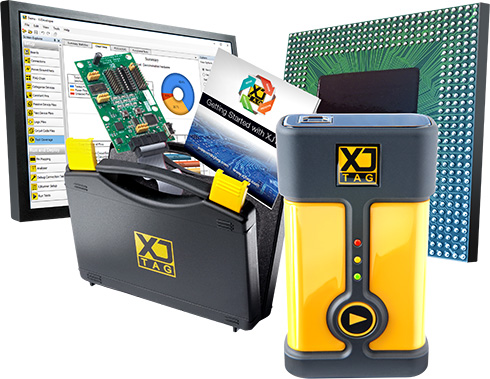 See what clients are saying
Fast & Cost-Effective Debugging with XJAnalyser
XJAnalyser is an intuitive standalone software program that gives engineers access to a set of powerful debugging tools.
Save many hours during R&D prototype bring-up and in production on the factory floor.