Detect open & short circuits on your PCB using boundary scan testing
  Free Live Interactive Webinar | 2-3 hours
In this webinar, our experts will provide you with a hands-on introduction to JTAG boundary scan.
You will learn to create and run JTAG tests on a real board with the help of step-by-step exercises using XJTAG's tools and demo hardware accessed remotely.
This training is right for you if you want to:
Quickly find and fix open & short circuit faults at a lower cost
Check JTAG devices, memories, logic & digital peripherals
Reduce test development time/costs & shorten test cycle times
Confidently prove that your board has been correctly manufactured
Who should attend? Engineers working in PCB design, development, test and manufacturing.
What you will learn in this webinar
Introduction to JTAG – Concepts, Tools & Design-for-Test
You will start by learning the basic principles of boundary scan and how you can use it right across the product life-cycle to improve designs, reduce re-spins and enhance test coverage, fault diagnosis and production yields on complex high-density electronics.
Interactive workshop and Q&A
How to communicate with the JTAG chain
Tools to interact with JTAG devices (e.g. FPGAs, CPLDs or processors)
Introduction to board testing using the JTAG chain
How to describe a circuit in order to enable JTAG testing
Fault finding abilities of a JTAG connection test
How to test non-JTAG elements of a board design using boundary scan
In the second half of the session, our expert test engineer will walk you through hands-on exercises teaching you how to set up basic JTAG tests on your board. No prior knowledge of JTAG is required.
You will have remote access to a full XJTAG Development System (including software tools, JTAG controller and demo hardware) to give you the experience of developing and running boundary scan tests.
A recording of the webinar will be made available afterwards, as will further hardware access time should you wish to review the webinar content.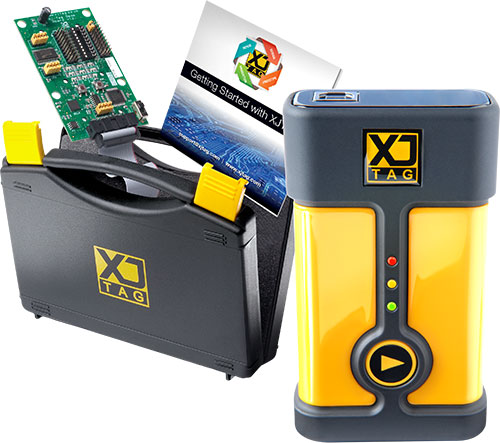 ---
Webinars are free of charge by registration. Spaces are limited.
Register today
(Places subject to availability and at the discretion of XJTAG.)
Very much enjoyed the workshop. If only all the free one-day workshops could be as useful, relevant and information-packed as XJTAG's! Having the tools and hardware to play with was invaluable.
Peter Sarginson, Digital Design Engineer, Broadcast Sports International
What results can you expect?
Here are some of the results that have been achieved using XJTAG boundary scan
500% Faster Test Per Board
Solarflare
Test Coverage Raised to ~90%
Arm
900% More Saved Boards
Haliplex