Talk to our team of JTAG boundary scan experts in person at an event in your area and discover how to improve your PCB test and debug processes from tomorrow.
---

GITEX Technology Week 2018
Exhibiting Partner: CDT AS
14-18 October, 2018
Stand 7A-D8
Dubai World Trade Centre
Dubai, UAE
---
18 October, 2018
ULMA Headquarters
Oñati (Gipuzkoa), Spain
---
Zuken Innovation World 2018 – Japan
Exhibiting Partner: Fuji Setsubi
18-19 October, 2018
The Yokohama Bay Hotel Tokyu
Yokohama, Japan
---
23 October, 2018
Médiane Système, Le Pecq (Ile-de-France)
Paris area, France
---

Embedded Conference Scandinavia (ECS) 2018
Exhibiting Partner: Triacon
7-8 November, 2018
Kistamässan
Stockholm, Sweden
---

13-16 November, 2018
Hall A3, Booth 470
Munich, Germany
---
29 November, 2018
Munich/Feldkirchen, Germany
Held in German. Register directly with the organiser, FlowCAD.
---

6 December, 2018
Hamburg, Germany
---
29-31 January, 2019
San Diego Convention Center
San Diego, CA, USA
---

29-31 January, 2019
Santa Clara Convention Center
Santa Clara, CA, USA
---
Past Events
---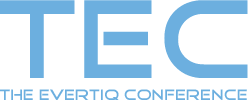 TEC Lund – The Evertiq Conference 2018
Exhibiting Partner: Triacon
28 September, 2018
Medicon Village
Lund, Sweden
---
25 September, 2018
Zurich/Mägenwil, Switzerland
---
Zuken Innovation World 2018 – United Kingdom
19 September, 2018
Coventry, UK
---

18-21 September, 2018
Berlin, Germany
---

17-20 September, 2018
National Harbor, Maryland, USA
---

13 September, 2018
Maidenhead/Windsor, UK
---

China (Xi'an) Military and Civil Integration and Defense Information Technology Exhibition
10-12 August, 2018
Xi'an, China
---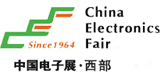 China Electronics Fair West – CEF Show
10-12 July, 2018
Chengdu, China
---

21 June, 2018
Cambridge, UK
---
Zuken Innovation World 2018 – France
14 June, 2018
Paris, France
---
Zuken Innovation World 2018 – Italy
12 June, 2018
Bologna, Italy
---

JPCA Show 2018
Exhibiting Partner: Fuji Setsubi, member of JIEP Group
6-8 June, 2018
Tokyo, Japan
---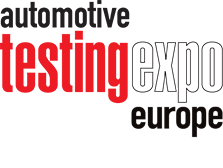 Automotive Testing Expo 2018 – Europe
5-7 June, 2018
Stuttgart, Germany
---

Embedded Computing Conference (ECC) 2018
5 June, 2018
Winterthur, Switzerland
---

7-9 May, 2018
Munich, Germany
---
Zuken Innovation World 2018 – Germany
7-8 May, 2018
Seeheim-Jugenheim
Frankfurt, Germany
---

S.E.E. – Scandinavian Electronics Event 2018
24-26 April, 2018
Stockholm, Sweden
---
Zuken Innovation World 2018 – Americas
23-25 April, 2018
San Diego, CA, USA
---
24 April, 2018
Lyon, France
---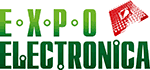 17-19 April, 2018
Moscow, Russia
---

12 April, 2018
Nuremberg, Germany
---

8 March, 2018
Cambridge, UK
---

27 February – 1 March, 2018
Nuremberg, Germany
---
27 February – 1 March, 2018
San Diego, CA, USA
---

31 January – 1 February, 2018
Santa Clara, CA, USA
---
30 November, 2017
Munich/Feldkirchen, Germany
---

14-17 November, 2017
Munich, Germany
---

14 November, 2017
Milano, Italy
---

24-26 October, 2017
Santa Clara, CA, USA
---

AltiumLive 2017: Annual PCB Design Summit
24-25 October, 2017
Munich, Germany
---

19 October, 2017
XJTAG Headquarters
Cambridge, UK
---
28 September, 2017
Zurich/Mägenwil, Switzerland
---
Free Electronic Design Automation Seminars:
Product Creation using the Mentor PADS Platform
14 August, 2017 – Stellenbosch, South Africa
16 August, 2017 – Durban, South Africa
17 August, 2017 – Midrand, South Africa
---

21 July, 2017
Yokohama, Japan
---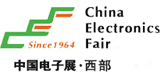 China Electronics Fair West – CEF Show
13-15 July, 2017
Chengdu, China
---

12-13 July, 2017
Osaka, Japan
---

22 June, 2017
Cambridge, UK
---
21 June, 2017
Toulouse, France
---
18 May, 2017
Munich/Feldkirchen, Germany
---

15-17 May, 2017
Munich, Germany
---
10 May, 2017
Zurich/Mägenwil, Switzerland
---
8 May, 2017 – Geneva, Switzerland
9 May, 2017 – Biel, Switzerland
---
4 May, 2017
Ankara, Turkey
---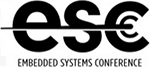 Embedded Systems Conference (ESC)
3-4 May, 2017
Boston, MA, USA
---
28 April, 2017
Tuggen SZ, Switzerland
---

27 April, 2017
Edinburgh, UK
---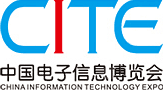 China Information Technology Expo (CITE 2017)
9-11 April, 2017
Shenzhen, China
---

Incose IL 2017
Israel International Conference on Systems Engineering
29-30 March, 2017
Tel Aviv, Israel
---
21-30 March, 2017
Switzerland
---
MtoM & Objets Connectés & Embedded Systems 2017
22-23 March, 2017
Paris, France
---

14-16 March, 2017
Nuremberg, Germany
---

Military & Aviation Exhibition 2017
7 March, 2017
Tel Aviv, Israel