The full-day sessions are designed to provide design, development, test, and production engineers with a practical hands-on introduction to boundary scan (JTAG). The workshop is held by experienced application engineers, no prior knowledge of JTAG is required.
Introduction to JTAG – Concepts, Tools & Design for Test (DFT)
Learn the basics of boundary scan and how you can use it right across the product lifecycle to improve designs, reduce respins and enhance test coverage, fault diagnosis and production yields on complex BGA-populated circuits. The next workshop outlines the following:
Overview of the IEEE 1149.x standards
How to communicate with the JTAG chain
Tools to interact with JTAG devices, such as FPGAs or BGAs
Introduction to board testing using the JTAG chain
How to describe a circuit in order to enable JTAG testing
Fault finding abilities of a JTAG connection test
How to test non-JTAG elements of a board design using boundary scan
Free-of-charge by registration. Free lunch provided.
To book your place, please fill in the following form.
(Places subject to availability and at the discretion of XJTAG.) Please complete all fields.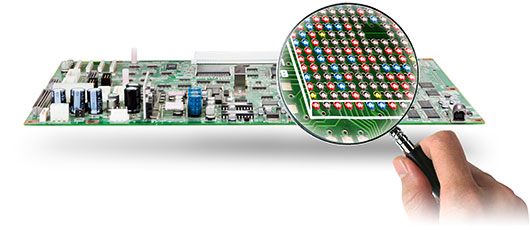 Very much enjoyed the workshop. If only all the free one-day workshops could be as useful, relevant and information-packed as XJTAG's! Having the tools and hardware to play with was invaluable.
Peter Sarginson, Digital Design Engineer, Broadcast Sports International
Boundary scan training worldwide
We are running workshops in a number of countries depending on demand. Past workshops were held in China, France, Germany, India, Italy, Netherlands, Romania, Spain, Switzerland, South Africa, Turkey and the USA. If you are interested in attending a workshop in your area, please fill out the form above and indicate your proposed location in the 'Comments' field.