The XJIO boards are expansion units that enable you to improve the test coverage for a Unit Under Test (UUT) by verifying the signals right through to the external connections. They will integrate with your XJTAG test system to provide access to otherwise inaccessible areas of your circuit.
With a range of digital and analogue I/O on the XJIO modules, you can increase test coverage and improve fault diagnosis.
There are two variants of XJIO modules: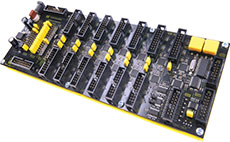 The XJIO board has 208 bidirectional digital I/O pins.
Learn more »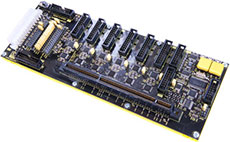 Get the XJIO-PCI product sheet
The XJIO-PCI board has 96 bidirectional digital I/O pins and a PCI connector (with further 64 digital I/O pins).