XJTAG supplies a range of high-performance JTAG boundary scan controllers and test extension hardware products. These work with all XJTAG software, offering a fully integrated development environment for rapid test generation, real-time debug, production test execution, In-System Programming.
JTAG Boundary Scan Controllers
— to connect your PC to the Unit Under Test (UUT)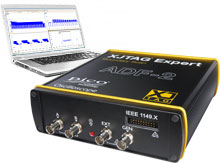 USB JTAG controller + 'scope
XJLink2 compatible
Built-in digital oscilloscope
Waveform & function generator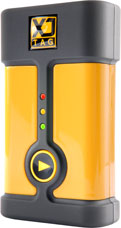 USB JTAG controller
4 TAPs, multi-voltage
Lightweight & portable
Configurable JTAG port
PXI JTAG controller
XJLink2 compatible
Fits into a PXI rack for LabVIEW, LabWindows or test stand integration
Test Extension Hardware 
— If you have a specific requirement, please contact us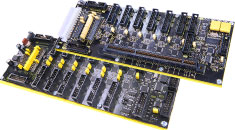 A range of digital & analogue I/Os
Switches, LEDs, RS232/UART
'Black box' testing for non-JTAG boards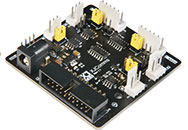 Test add-on to the XJIO Boards
RS485/RS422, CAN, LIN, FlexRay
Automotive test applications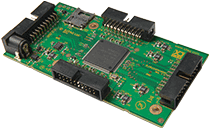 Reconfigurable FPGA board
Supports SPI, IIC, ICSP, SWD …
Supports NOR, NAND flash
For connecting a remote DUT to a JTAG controller without signal integrity issues. LVDS, up to 10 m distance.

Galvanic isolation protection between a DUT and a JTAG controller. Can be easily mounted inside a test fixture.

Intel® XDP header, low impedence. Provides signal matching to improve JTAG performance. Supports non-XDP applications.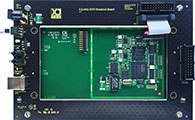 Allows the XJLink2-3070 to be powered, used and tested outside of a Keysight (Agilent) 3070 ICT machine.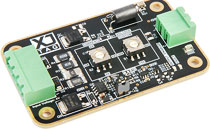 Provides safeguards against excessive inrush current, over-current and over-voltage for the Device Under Test (DUT).