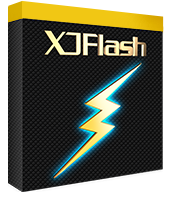 XJFlash is an FPGA-based advanced and innovative method that uses JTAG for high-speed in-system programming (ISP) of flash memories – all serial and parallel flash devices are supported. The most common use of XJFlash is programming the SPI/QSPI NOR flash used to configure an FPGA.
With XJFlash you can use the FPGA on your board to achieve flash programming speeds up to 50 times faster than those possible using conventional boundary scan techniques, often reaching the maximum speed for the flash memory.

For a 128 Mbit device, XJFlash can reduce the total programming time to less than 20 seconds, with an average write-cycle time of under 2 µs.
Jeff Bader, Senior Director of Marketing, Micron Technology

We achieved tremendously valuable time savings, cutting the time to program large FPGAs from several minutes to just 35 seconds.
Chris Beynon, CTO, Active Silicon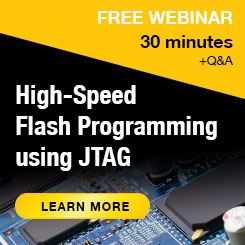 High-speed flash programming
Fast firmware upgrade
Key benefits
Cuts flash programming times
SPI, QSPI, parallel NOR flash devices supported
Support for NAND flash devices available on request
Shortens development cycles
No need for additional equipment
Can be used for fast firmware upgrade
No FPGA development required
---
Flexible Licensing Options
Hardware licence
– held in the JTAG controller so you can use XJTAG on any number of PCs
Network licence
– held on a networked license server available from anywhere in the world