The Waveform Viewer offers a unique insight into your system. By displaying data in the form of digital waveforms, it represents a live and correlated view of JTAG chain data.
While Boundary Scan can't claim to capture the point at which signals transition in real-time, Waveform Viewer provides a logic analyser-type view of your system's digital activity, as it is captured by the Scan Chain. This brings several new and valuable capabilities to the debug and fault diagnostic process.
The Waveform Viewer is a standard feature in XJAnalyser and included as part of XJInvestigator and the XJTAG Development System.
Learn more about XJAnalyser XJInvestigator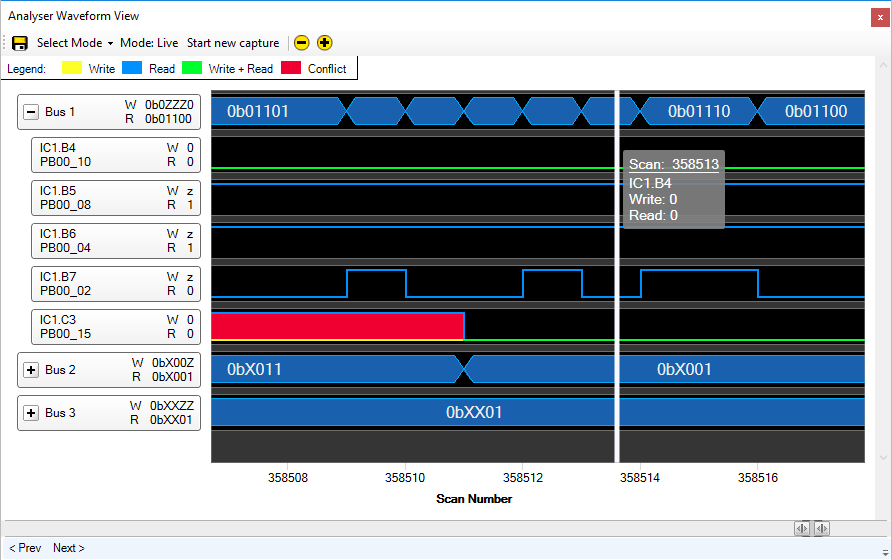 Key Benefit
Visualise digital data graphically

Capture transient faults

View groups of signals as values

Start tracking data under definable trigger conditions
Features
Monitor live and correlated waveforms of individual signals, even from different devices

Group signals arbitrarily to form busses

Create simple or complex trigger conditions based on combined logic levels or rising/falling signal edges

Automatically decode address and data busses to show their values as binary, decimal or hex values

Scan through logic levels from an arbitrary number of signals captured in the same time period, to help locate transient faults

Save data to file for subsequent analysis or comparison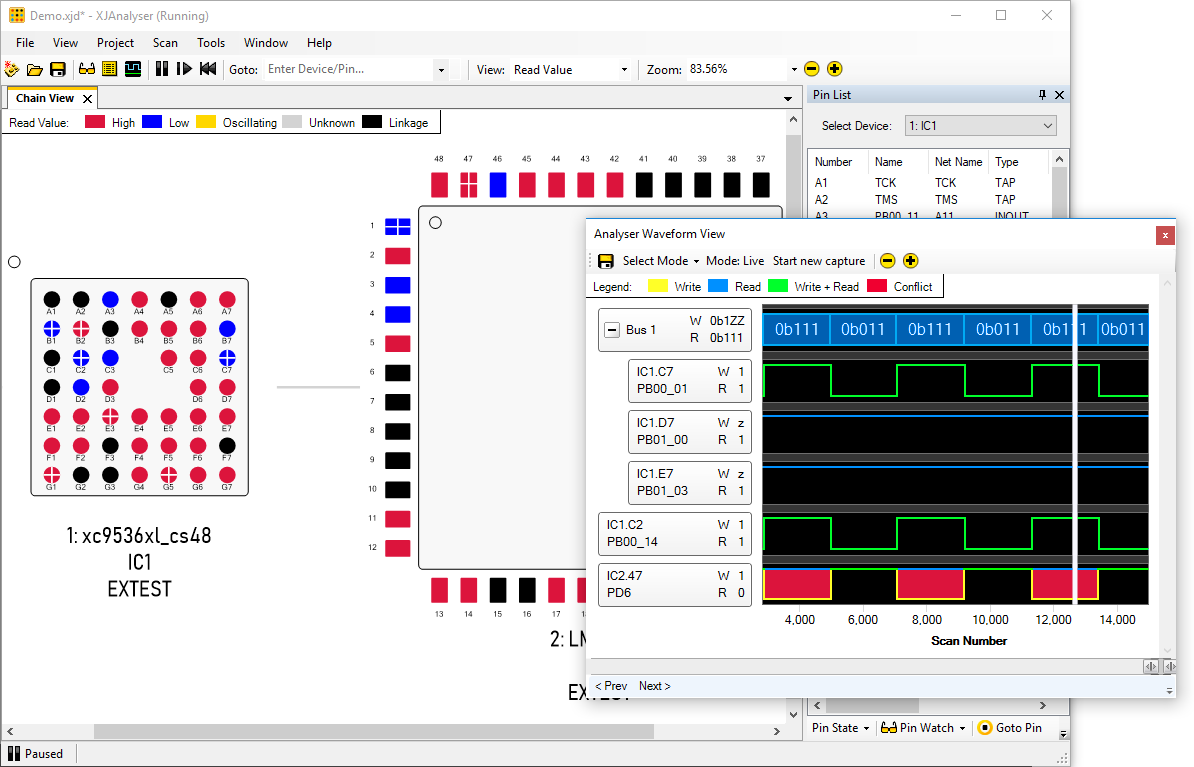 Waveform Viewer brings many of the capabilities found in traditional logic analysers to the Boundary Scan domain.
Used in conjunction with XJAnalyser, Waveform Viewer gives much greater insight into circuit behaviour, effectively closing the loop between graphically stimulating and monitoring digital signals over JTAG.